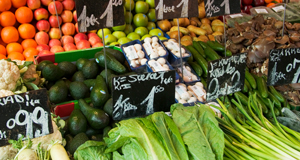 Our goal is to generate and disseminate information so that perishable horticultural commodities are delivered to consumers fresh, safe, nutritious and in the form (e.g. ripe or fresh-cut) consumers desire.
Packinghouse Day was held on MONDAY Aug. 19th at the CREC in Lake Alfred. Click here for details.. More...
Look up the latest citrus MRLs for selected export markets and other resources for all commodities. More...
For a narrated personal hygiene training presentation for citrus postharvest personnel and much More...
Information on black spot, as well as government resources. More...
Information on canker symptoms, treatments, and fruit decontamination requirements. More...
__. More... A - HortCRSP Test
Mission
To support Florida's diverse Postharvest horticulture industries through research, extension and teaching.
Calendar
IFAS Resources
Careers